Fido
is a pretty awesome movie, you guys. It's
Lassie
meets
Shaun of the Dead
in brilliant technocolour!
And, wow, I cannot think of any recommendation more enticing than the elevator pitch, so I'm just going to jump straight to multimedia:
I know what you are saying to yourself right now. You are saying, Holy fuck, that is fucking awesome, how was I not informed until this fucking moment? And I don't know what to tell you. I guess am falling down on the job, my apologies. (Or maybe the Canadian indie film industry needs to work on its marketing... but probably not, as that theory supposes a universe that does not revolve around my actions.)
I was lucky enough to catch a screening before it went to release. The director did himself up in zombie makeup and gave a fascinating intro about the social trends behind then-current glut of zombie films, and the care that went into the colour palette (so much care, omg, I once needed a cam copy for reference and felt
guilty
watching it), and how the script was developed, and how he found a shooting location, and how he found funding... Hey, it was a Q&A session with a theatre of film students. They know their priorities!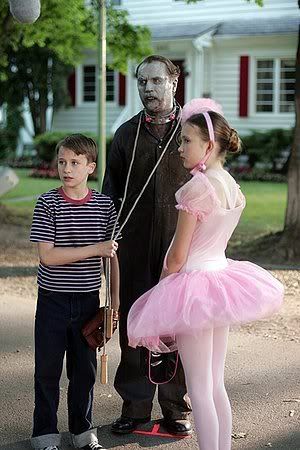 Don't forget about Zombie leash laws!